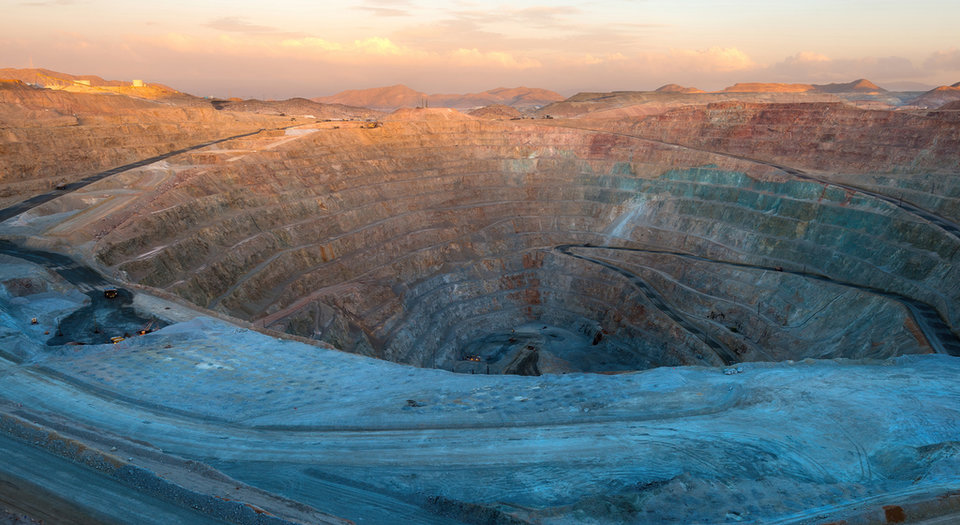 Taxation, formalisation, and reputation: the past and future of Peruvian mining
Following the closest Peruvian election in years, JP Casey considers the range of challenges facing the country's mining sector.
T
his year's Peruvian election has been one of the closest in recent memory, with just 40,000 votes separating the two candidates, the left-wing Pedro Castillo and the right-wing Keiko Fujimori.
The announcement of the results had also been delayed for more than a month, with the right-wing Keiko Fujimori alleging widespread instances of electoral fraud, and calling for up to 200,000 ballots in favour of left-wing Pedro Castillo to be thrown out.
However, the country's electoral jury has announced Castillo as the winner, finding no evidence of wrongdoing, and putting in place a new administration to deal with the myriad of challenges within the Peruvian mining industry.

Peru has reported the world's highest death toll per capita amid the Covid-19 pandemic, which has also driven close to one tenth of its population into poverty. The national health crisis threatens a mining industry that accounted for 60% of the country's total overseas exports as recently as 2016.
Blessed with enviable natural resources, including the second-largest known copper reserves in the world, and boasting a strong history of mining, standing as the second-largest producer of silver and sixth-largest producer of gold, the mining industry remains a cornerstone of the Peruvian economy.
Yet a legacy of limited government involvement and a tradition of artisanal mining threaten both the safety and profitability of the country's mining industry, leaving questions for the new government to answer.
A legacy of private investment
The last century of Peruvian mining has been dominated by private investment. A combination of challenging environmental conditions and an unwillingness to invest on the part of the national government has left private companies and individuals to provide much of the financial backing to benefit from Peru's considerable natural resources.
Companies such as the Southern Copper Corp, which began work in 1954, have dominated mineral production over the last century. Output at the company's Toquepala copper mine expanded dramatically from 316,849lbs in 2018 to 510,752lbs in 2019, a 61.2% increase in production over the course of one year.
International private investment has also driven the country's mining industry, with global miners Rio Tinto and Barrick Gold owning key stakes in Peruvian operations. More than three quarters of Barrick Gold's total gold production comes from North and South America, and its Pierina mine in Peru boasts an annual production of around 54,000 ounces of gold.
Despite more than four billion tonnes of inferred resources as recently as 2016, the company has not yet started mining at the site.
However, this reliance on private investment has slowed development at some mineral deposits, and in some cases stood as an obstacle to the exploitation of mineral reserves. Rio Tinto's La Granja copper deposit, for instance, is a site of vast mineral potential.
However, despite more than four billion tonnes of inferred resources as recently as 2016, the company has not yet started mining at the site. The miner has owned the rights to mine since 2005, but has not started production due to the logistical difficulties associated with such a project, namely its remote location and poor access to water supplies.
As a result, the productivity and profitability of the Peruvian mining industry has been closely tied to the corporate interests of private miners, based both in Peru and abroad, and the fluctuations of the global economy more broadly. For instance, the contribution of the mining sector to the country's GDP reached a peak of almost $4.6bn in 2020, but was as low as $2bn in 2008 as the global financial crisis hit.
Taxation and exploration
Many of the recent challenges for various Peruvian Governments has been how best to capitalise on the country's largely private-owned mining sector. Since the turn of the century, the state has implemented a range of new taxes, aiming to expand the government's income from mining operations by around $5.5bn.
Many of these reforms have targeted some of the wealthier miners, with the state's mining royalties applied to operational profit, and rising as high as 12% of a miner's profit as the government looks to benefit from the state's natural resources.
However, the lack of historical precedent for government involvement in the mining sector has rendered its programmes somewhat weak, which has had a knock-on effect on the attractiveness of Peru as an investment destination more broadly. In 2013, KPMG published a report profiling the Peruvian mining industry, and comparing its investment environment to other countries around the world.
The report predicted that, between 2012 and 2016, Peru would be the 51st-best country in which to do business, out of 82 countries profiled, down from 44th between 2007 and 2011. Similarly, Peru was expected to fall from sixth to fifth over this period just in South America.
The report predicted that, between 2012 and 2016, Peru would be the 51st-best country in which to do business.
Balancing the need to strengthen government involvement in mining, and the country's reputation as one eager for foreign and local private investment in the sector, has proven a key challenge in recent years.
Miners have also struggled to find new mineral deposits, to a certain extent. A 2019 report from BBVA Research saw Peru fall to fourth on the mining potential index, a measure of the range and quality of a country's ore deposits, down from second in 2017.
While this still leaves Peru in a strong position relative to other countries, for a country whose economy is so dependent on mining, an inability to find new mineral deposits could be fatal in the long-term.
In response, several administrations have invested in new exploration projects, with the number of initiatives reaching 60 in March, and totalling around half a billion dollars in investment.

These include eight new exploration projects, valued at $107m, added this year alone, and feature projects such as Huarmy Colosal's investment in the Colossus greenfield, a $12.5m investment that could see up to 40 exploration platforms constructed to search for new deposits.
Questions for the government
Looking ahead, balancing the desire to expand and the need to do so in an environmentally responsible manner is among the key challenges for the new government. A 2016 report from the Extractive Industries Transparency Initiative found that mining in Peru had helped drive an annual economic growth rate of nearly 6% between 2002 and 2015.
This growth propelled Peru to be considered an upper-middle income country by the World Bank, highlighting the positive economic impacts of mining that no government would be eager to abandon.
This is particularly relevant in Peru, where the country's long history of mining, and limited state involvement, means there are a number of mine sites that fall outside the boundaries of modern environmental standards.

Whether these are older mines that have ceased production, or artisanal projects that do not conform to safety and environmental legislation, balancing financial potential and environmental protection remains a significant challenge.
These environmental concerns also have a social element. Between 2015 and 2016, five local people were killed by police as they protested against the opening of MMG's 370,000 tonne Las Bambas copper mine due to concerns surrounding its potential environmental damage.

The heavy-handed use of state police as de facto private security for mine sites is not a model that many want to see continue.
Five local people were killed by police as they protested against the opening of MMG's 370,000 tonne Las Bambas copper mine.
Similarly, around one-fifth of the country's gold production comes from artisanal miners. Their work is not only unbeholden to safety standards, but untaxed and exists outside of the national mining industry. This state of affairs both creates an unstable livelihood for those involved, and drains the government's ability to profit from Peru's vast mineral reserves.
There are also purely social challenges to address, not least because of an international perception that workers' rights and miner safety are among the biggest deterrents to investing in Peruvian mining. The BBVA report found that on matters pertaining to safety, community agreements, and labour regulation, Peru is perceived to have a worse than average reputation compared to other countries.
While this policy perception index is a measure of the perceived, rather than actual, Peruvian mining environment, it is perceptions like these that affect issues like foreign investment in mining, and will be a cause of concern for the new Castillo government.