manufactures and applicators of our highly accredited and successful product Thermoshield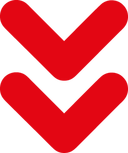 Thermoshield Australia Pty Limited is an Australian owned and operated company producing Liquid Thermal Insulation for external applications. Repels solar radiation and in turn improves the ambient temperature in commercial buildings, homes, trucks, motorhomes and silos. Further benefits it reduces ongoing refrigeration costs as well as inhibits rust and is an excellent water proofer. Prevents thermal shock (expansion and contraction) – the major contributor towards roof degradation.
Thermoshield is unique in that it solves many problems. It addresses THERMAL in repelling radiant heat penetrating through the substrate and in turn reducing ongoing air conditioning costs. ASSET PROTECTION - addressing corroded roofs as opposed to roof replacement at a fraction of the cost and with a longer Warranty.
FUTURE PROOFING - strengthens the substrate prior to the installation of photovoltaic (PV) panels which in turn improves electrical output performance because of cool roof technology.
Etablished August 1997.
2009 Certificate of Assessment for fire rating through CSIRO.
2011 Thermoshield Australia achieved their ISO accreditation certificate for both Quality (9001:2015) and Environmental (14001:2015) and this has been audited annually and renewed every three years.
Asset Protection – addressing corrosion supported by a 10 year Warranty.
Thermal – addressing heat ingress.
Future Proofing – substrate protection prior to installation of PV panels.
Rio Tinto, West Australia.
Muja Power Station, West Australia.
Woolworths.
Municipal Councils. Libraries, indoor heated swimming pools, external structures.
Wineries.
Shopping complexes.