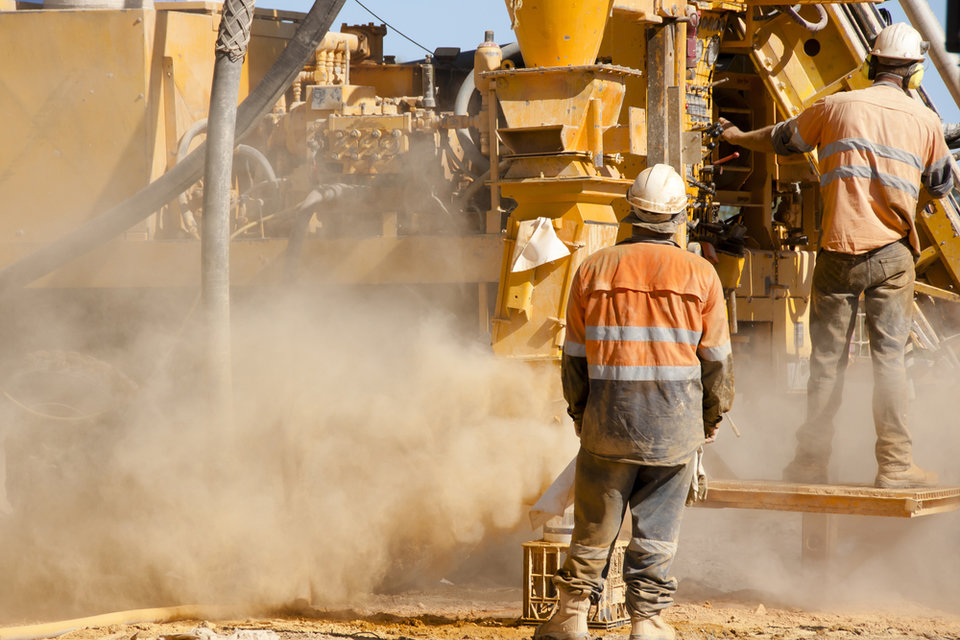 The great upskilling: Australia looks to the future of resources
Australia has unveiled a new strategy for the resources sector that will see the government invest further into education and training for one of its most prominent sectors. Yoana Cholteeva dives into the specifics of this strategy and what it means for budding Australian miners.
A
ustralia's resources sector, including all natural resources and raw materials, is providing over 260,000 highly paid jobs across Australia, making up more than half of the country's total exports and around 10% of the country's GDP. To strengthen its potential, the government is investing in worker skills needed to meet future demand for jobs in the resources sector.
Employment in the country's resources sector grew by 8.5% between February 2020 and November 2020, creating over 20,000 new jobs while the nation was battling the challenges associated with Covid-19.
This upward trend is set to continue following the government's announcement of a new National Resources Workforce Strategy, which joins education and training to support future growth.
Key areas within the new strategy will include planning for job creation and skills demand; supporting local employment; providing opportunities for women, Aboriginal, and Torres Strait Islander people; and encouraging availability of resources-related training.
The ups and downs of Australian mining
The Australian resources sector has been delivering economic wealth, jobs, high wages, investment, and tax revenues to Australians since the most recent mining boom kicked off in the mid-2000s.
The resources sector, including mining services, makes up over 8% of Australia's economy, with its economic impact being even higher on other measures. Resource commodities, in fact, make up six of Australia's top ten goods: iron ore, coal, natural gas, gold, aluminium, and petroleum.
According to the Australian Bureau of Statistics' latest quarterly data on labour forces, mining industry employment actually declined to 249,600 workers for the three months to February 2021. This is as compared to 264,000 in the November 2020 quarter, indicating the seriousness of Covid-19's impact on the industry.
While overall growth and higher wages were predicted, both enrolments and completions in resources-related education and training significantly decreased.
At its investment peak in 2012–13, the sector attracted more private business investment than all other sectors combined.
Despite this, year-on-year results still show a rise of 4.29%, up from 239,100 employees in the three months to February 2020.
Starting afresh in the new financial year, the resources sector is expected to generate a record $264bn in exports, accounting for more than 70% of Australia's goods exports.
To be able to achieve greater heights, the sector has invested about $720bn in the country since 2005, accounting for more than 40% of total investment over this period, according to data from the government's Department for Industry, Science, Energy and Resources. At its investment peak in 2012–13, the sector attracted more private business investment than all other sectors combined.
To back up this growth, the federal government recently launched the National Resources Workforce Strategy to ensure a forward-looking plan to support the Australian resources sector.
Inside the strategies to strengthen the mining sector
While employment across Australian mining has remained fairly stable over the past year, and commodities such as gold and iron ore have kept the economy afloat during this difficult year, the industry has felt the lack of enough skilled talent needed for advancement.
For example, between 2015 and 2019, core skills that underpin operations for the resources sector, such as completions in mining engineering, geological sciences, and vocational education and training in drilling and plant operations, declined by between 49% and 70%.
As well as these traditional vocations, the sector increasingly lacks new skills in the science, technology, engineering, and mathematics fields. These have become in high demand due to the uptake of new technologies and the development of methods to adopt commodities like hydrogen and critical minerals as part of the market.
According to the Department of Industry, energy commodities are forecast to remain an important contributor to the Australian economy as it continues to recover from the economic impact of Covid-19.
The National Resources Workforce Strategy has been set up to build on the government's significant investments in education reforms, skills packages, and job support, focusing on three key themes.
There are opportunities across both cities and regions with employees working in high-vis, lab coats, and office spaces.
By providing opportunity, it aims to support and promote diverse new job positions, including through the emergence of new sectors and the embracing of new technologies.

It also relies on participation and quality to increase Australian representation in the resources sector and to ensure that education and training systems are aligned with the industry's evolving skill needs, as well as being broadly available to all citizens.
Keith Pitt, minister for resources, water and Northern Australia, told Australian Mining that the growth of the resources sector during Covid-19 has immensely emphasised the importance of it as a major standout industry in the country.
"There are opportunities across both cities and regions with employees working in high-vis, lab coats, and office spaces. This strategy supports Australians to get the skills needed to take up these jobs.
"We particularly want to ensure that people living in regional communities have opportunities to study, train, and upskill to take up these jobs."
The government has already funded a A$30m School of Mining and Manufacturing at Central Queensland University and has invested A$585.3m into vocational education and training, including a mining skills organisation pilot.
Investing in the future
As part of the new government initiative, the country is investing A$50.6m to establish industry training hubs across Australia, aiming to improve opportunities for young people in regions with high youth unemployment, targeting Year 11 and Year 12 students so as to maximise post-Covid-19 job recovery.
Each training hub will be managed by a full-time career facilitator, who will work with and encourage young people to build skills and choose occupations that are in demand in their community. The idea is to create better links between schools and local industry, repositioning vocational education and training as a first-choice option.
In addition to the industry training hubs, a Commonwealth Scholarships Programme for Young Australians has been set up to provide about 400 scholarships to youngsters.
An Australian Government industry growth centre for mining equipment, technology, and services (METS), METS Ignited, has also established the METS Career Pathway Programme to link students with METS industries.
The programme creates paid vacation internships, designed to boost student and teacher awareness of the sector. It also focuses on improving students' understanding of the job skills required and opportunities available in the METS sector. The initiative expects to see 50–100 graduates entering the METS sector every year.
A Commonwealth Scholarships Programme for Young Australians has been set up to provide about 400 scholarships to youngsters.
Following Covid-19 turmoil in the country, mining and energy investment in Australia is predicted to rise for the second consecutive year in 2021. The Department of Industry said that an ''inflection point'' in resources sector investment had been reached when A$3bn of projects were approved in 2019, with the value of committed projects rising to A$39bn in the year to October 2020.
The pandemic caused considerable disruption to a handful of local projects, including Woodside and BHP's Scarborough gas project in WA and Santos' A$7bn Barossa gas decision, which was delayed from February to the end of 2020.
Alumina Limited and Alcoa have also had to defer a planned decision to expand two alumina refineries near Perth.
Despite such pandemic-induced setbacks, the mining sector remains hopeful as it is likely that the backlog of delayed projects will be cleared in the near future. At the same time, the Australian Department of Industry has estimated that investments in the resources sector could rise to about A$70bn by October 2021, if all expected projects are approved.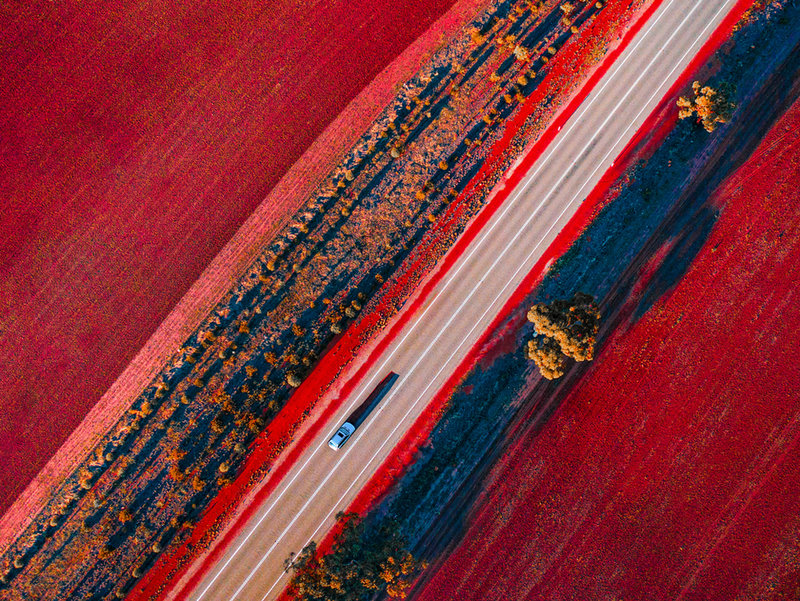 // 3D System Model and Completed Installation. Credit: Deimos