Your site challenges, our performance solutions
Maintenance and Reliability Engineering teams trust Geographe to support their ground operations and help them safely meet their site goals by resolving re-occurring challenges with innovative solutions.
S
ince 1968, Geographe has been partnering with and innovating for global resources and mining companies, taking a measured approach to continuous and incremental improvement.
Our team relentlessly searches for the significant marginal (and in some cases major) gains that can be found within the resources industry and work to turn great ideas into real products and solutions.
We've listened and we've heard your challenges
Sam Hyder, CEO of Geographe notes:
"Our Relationship Managers and Customer Support staff work with every Tier 1 miner in Australia and their offsite support teams. We've listened to these customers and the Geographe team understands their challenges.
The challenge of working with machinery that has been designed to a budget of the manufacturer, not the KPI's of the miner.
The challenge of harsh Australian environments and variability in commodities mined, with each requiring specific improvements to gain maximum machine utilisation.
The challenge of significant downtime through premature component failure compounded by long replacement lead times and significant shipping costs
We've heard your challenges and we have evolved our Australian operation in order to support yours better."
How your feedback leads to Incremental Improvement
At Geographe we look for three key areas where we can make improvements:
Safer to install and replace
Longer lasting where it matters
Simpler to fit and maintain
Although we develop many of these gains by developing creative solutions internally from working to improve our own technologies and production techniques, customers are the origin of our most valued feedback.
This critical information includes the specific problems they face day to day and data collected from the trials of our products.

Our focus is on driving continuous incremental improvements on parts, and innovating solutions to long-held site challenges. To help achieve this, we have state-of-the-art tooling and robotics staffed by highly skilled tradespeople. This combination of skills, experience, and technology allows our operation to be agile. Our ability to adapt and change is what makes us uniquely placed to help improve your operation.
8 key ways in which Geographe's agility help aid customer outcomes
Common company goals and vision with our customer's goals at the centre
A flat leadership structure allowing team members autonomy in their work areas and more control over positive work outcomes
A company culture that rewards the business values being implemented by all team members
Inclusive communication channels where all team members can contribute, aiding workflow speed
A clear business flywheel in which all teams understand their contribution to customer orientated outcomes and wider business goals
Centralised inventory management through business systems with a single unified database
A stress-tested raw material supply chain ensuring consistently high-quality products
Vertical integration of our technology centres for faster and more efficient customer outcomes
These key areas allow Geographe to develop and manufacture quality local products faster, keeping our customer's assets running more efficiently for longer.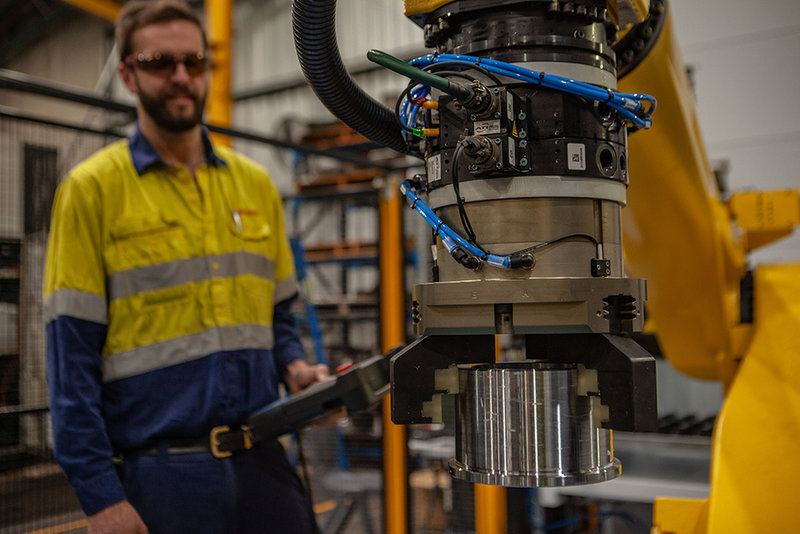 Mobile Plant, Fixed Plant, and Underground
Our current range covers Mobile Plant, Fixed Plant, and Underground Equipment. With Mobile Plant and Underground, Geographe Enhanced Performance parts (EP) can help operations earn back the time they invested in maintenance.
Reliability Engineering of Enhanced Performance parts includes:
Determining the root cause of failure
Selecting the most suitable material based on its capabilities and limits
Understanding the stresses placed on components
Matching a solution to the parts operational environment
Re-designing a fit for purpose product to ensure it can efficiently perform the job for which it is intended
The outcome of the above should then provide retrofit parts which:
Last significantly longer than its traditional equivalent
May differ in its fitment or appearance but offers substantial improvements over its standard counterpart
Takes the known element of failure out of the solution.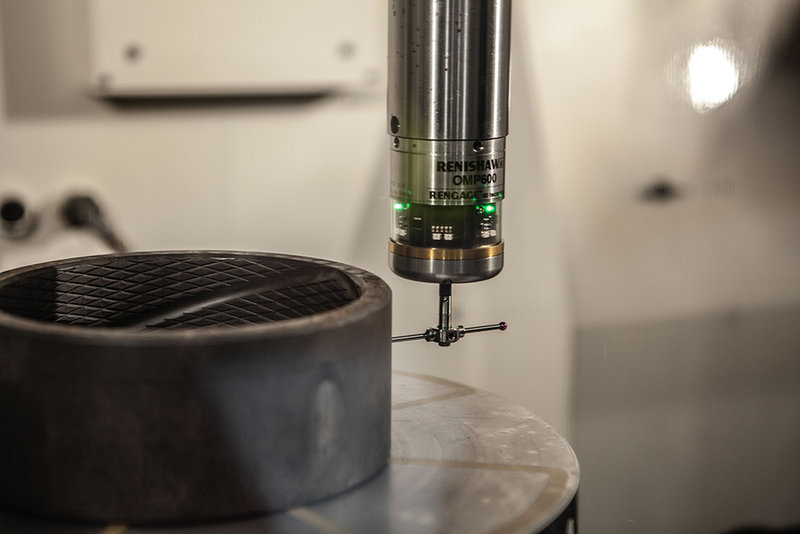 Enhanced Performance parts examples include:
Geographe EP cross-hatched and greased grooved excavator bushes
Geographe EP colleted pin assemblies (replacing standard pins due to ease of removal)
Geographe EP Solid Pin Kits (replacing oil filled equivalents which have unpredictable lifespans and are prone to premature failure)
Smart changes or re-designs can produce significant results with reduction of worksite incidents, labour cost savings machine uptime increases, and an improved maintenance culture.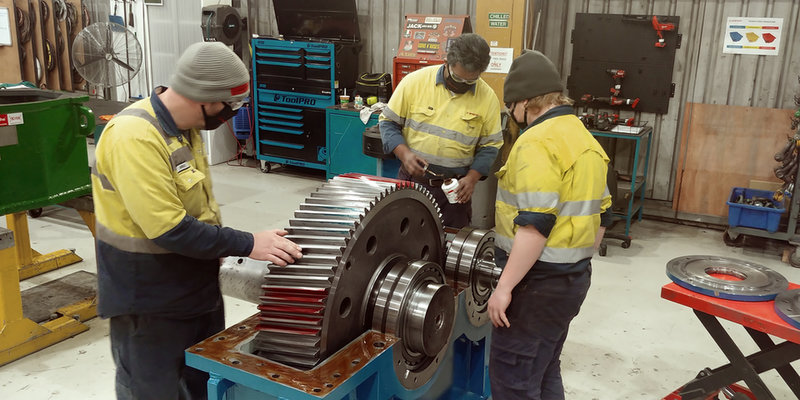 Reliability Engineering
With Fixed Plant, our workshop service team works closely with our engineering and development teams to look for efficiencies and improvements with our customer's assets. This can include simple adjustments to OEM specifications through to complete Industrial gearbox and transmission re-designs. We improve the reliability of your gearbox through design, material, and heat treatment upgrades leading to fewer overhauls and high productivity rates. We can apply the same methodologies to conveyor systems, pumps, and most types of mining equipment.
Geographe seeks to improve a product, and in turn, your site's overall performance towards its KPI's. The incremental gains over the lifespan of a machine all add up to significant time reduced, costs saved and safety improvements.
This is why at Geographe, we challenge you to expect more from yourself and your assets.
Contact information