Policy changes to revolutionise Australia's mining sector
With Australia reportedly mulling a net-zero emissions target that could bring its climate goals in line with other countries while also having a major effect on the country's mining industry, our staff writers each identify one policy they would enact to equip Australia's mining sector for the challenges ahead.
M
ining is of critical importance to the Australian economy – Prime Minister Scott Morrison famously handed around a lump of coal in Parliament, taunting the Opposition's commitment to green energy with the assurance that "it's coal, it won't hurt you". The mining industry continues to be Australia's largest single sector, making up the largest share of GDP.

At the same time, the industry risks being left in the past, and new challenges in a changing world mean that an industry and policymakers that have been averse to change may have to begin considering the future. Our writers picked out the key areas that Australian mining policy could do with an overhaul.
JP Casey: Australia must diversify its trading partners
Mining remains a cornerstone of the Australian economy, with Statista reporting that in the 2020 financial year, the state's export of iron ore alone was worth around $65bn.
However, much of the value associated with these exports is tied to China, with its vast appetite for iron ore dominating Australian supply. Figures from the World Integrated Trade Solution found that in 2018, Australian exports accounted for nearly half of all Chinese mineral imports.
The disadvantages of this reliance have become clear in recent months, with political tensions between the countries leading to a Chinese ban on Australian iron ore, a move which threatened the fabric of the Australian mining industry.
In response, Australia could look to other countries as potential export destinations, as their domestic mines show little sign of easing production. One potential trading partner is Japan, where relations are already governed by the Japan-Australia Economic Partnership Agreement, which Australia dubbed "a high-quality trade agreement that substantially liberalises Australia's trade with a major economy" in 2014.
In 2018, Australian mineral exports made up one-quarter of the Philippines' imports, generating a value of more than $400m.
A year prior, Australia was responsible for more than 60% of Japan's black coal imports, and over 50% of its iron ore imports, establishing a recent history of effective trading and legislation designed to encourage international cooperation.
Alternatively, the Philippines could emerge as a strong trading partner. Eager to recover from the Covid-19 pandemic, the Philippines is likely to want Australian raw minerals in the future. In 2018, Australian mineral exports made up one-quarter of the Philippines' imports, generating a value of more than $400m.
With the Philippines' tariff structure providing financial incentives to start-ups and potential tax exemptions for Australian operators, this too could be a destination for Australian mineral exports.
Yoana Cholteeva: Close ageing coal-powered electricity plants as the prelude to reducing coal mining
Representing a country ranked the world's second-biggest exporter of coal by volume, Australia's conservatives and progressives have been debating phasing out fossil fuels for more than a decade. Despite international pressure to commit to net-zero emissions by 2050, a goal that has now been supported by more than 100 countries, the government has not been moved by the pledges of other major economies.
The country has also largely opposed the idea of early closures of ageing coal-powered electricity plants, based on concerns that the instability of too much renewable power could lead to power cuts.
However, sparked by several outages, Australia has agreed to close one of its dirtiest, brown coal-fired power stations, Yallourn in Victoria, which is planned to be replaced in part by a grid-scale battery in mid-2028.
Despite international pressure to commit to net-zero emissions by 2050, the government has not been moved by the pledges of other major economies.
As Yallourn is only the first plant in a sequence of a few semi-reliable sources of energy, based on estimates put by plant owners, at least eight coal plants are also due to close doors over the next two decades, making way for clean and abundant energy sources such as wind, solar, and hydro.
While there's no overwhelming amount of public acknowledgement that coal plant closures will move to the foreground of the resources sector sooner or later, doing so and reducing coal generation can indeed benefit the country's carbon footprint, its ability to adapt to change, and will help it embrace the inevitable future of smarter technologies.
Instead of providing opposition to the impending shift, it could be beneficial in the long run if Australia's Government welcomes the private investments in flexible power that the energy security board claims could push generation to 60% solar and wind by 2030.
With a sweeping amount of solar energy now produced in the middle of the day in Victoria, wholesale electricity prices have dropped by 70% over the past year. Providing that the fundamentals of cleaner energy are already in place, policies that encourage and embrace its wider adoption can only benefit the leadership of the country, as well as help it reinforce the trust of communities demanding a change of direction.
Matthew Farmer: Incentivise renewable generation at remote projects
While would-be lawmakers on all sides would change mining policy to better align with their values, the most agreeable, practical proposal I would bring before legislators would be to encourage adoption of renewable generation for projects in remote areas.
Recently, MINE has covered two projects where generators worked in tandem with renewable generation. Even high in the Andes, hundreds of kilometres from infrastructure, a virtual diesel pipeline offered an attractive prospect for a new mining project.
Back in the outback, the Ranger uranium mine used diesel convoys to power extraction. Only after the mine stopped operations did state governments mandate the construction of a solar facility.
In the far future, virtual diesel pipelines will likely seem like a highly complex solution from an oil-centred time. Somewhere between here and there lies the most economical time to move toward renewable-centred site power. Wide-scale action could clarify this timescale for mine operators, and allow them to make greater moves with unfamiliar technology.
Forming business relationships between miners and battery operators now could pay off in research and development later on.
This transition and its related costs could be eased by government tax breaks, or by making existing financial assistance dependent on operators sourcing a minimum percentage of site power from renewables.
In the case of the Salares Norte mine in Chile, operators decided to work with contractors to meet government guidelines ahead of their implementation. In Australia, the national government has not yet set a target, but this seems likely in the coming months.
Of course, renewable generation would also require energy storage. While this can take many forms, such as thermal or kinetic storage, most minds leap to battery storage. Innovation in batteries has reduced their degradation and slashed their costs, but many still seem sceptical.
Battery units can outlive the lifespans of some projects. Forming business relationships between miners and battery operators now could pay off in research and development later on.
In the long-term, when electric vehicles become more widespread, stationary energy storage can use batteries no longer suitable for use in vehicles. While energy density means a great deal to an electric vehicle, it holds less importance for remote projects with ample space.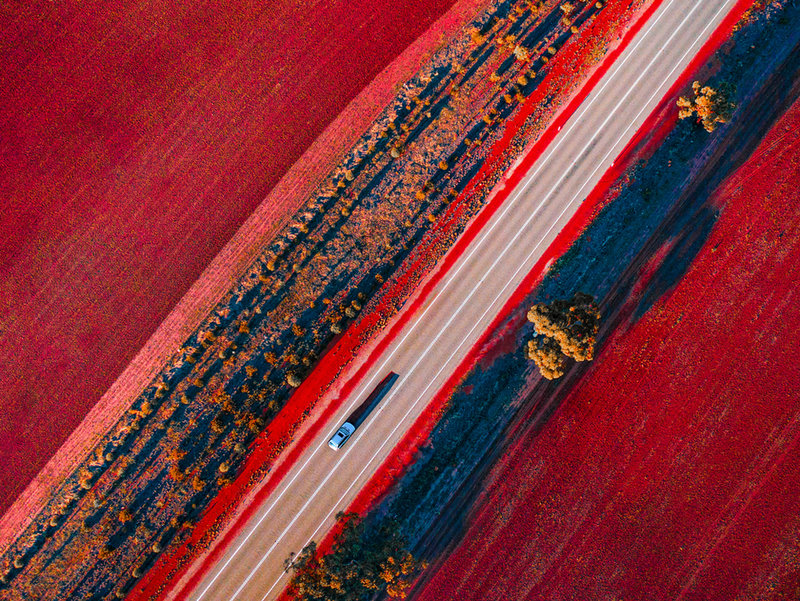 // 3D System Model and Completed Installation. Credit: Deimos
Matthew Hall: Reform Australia's mining laws to protect Indigenous communities
When London-headquartered multinational mining company Rio Tinto blew up a 46,000-year-old Aboriginal site in May 2020, the shockwaves went beyond the initial blast, rippling through Australia's political sphere and social media with enough gusto to oust the company's then-chief executive Jean-Sébastien Jacques.
The explosion, in pursuit of roughly 8Mt of iron ore, destroyed ancient caves with direct links to the present-day traditional owners and brought a ferocious backlash against Rio Tinto. The aftermath saw a parliamentary inquiry into the incident and widespread condemnation of Rio Tinto, including from its shareholders.
Except, destroying the caves had actually been permitted by the authorities in Western Australia
Mining risks becoming an activity inflicted on Indigenous communities rather than conducted with them.
The Aboriginal Heritage Act, introduced in 1972, has been criticised as an outdated piece of legislation for years – more so in the wake of Rio Tinto's actions at Juukan Gorge. The gist of the act is that it's illegal to damage or destroy ancient Indigenous sites.
That is, unless you secure an exemption under Section 18 of the Act – in which case, go crazy. Under the current system, there is no formal means to appeal a Section 18 approval, and no mechanism to reconsider an approval if new information comes to light.
The interim report of the parliamentary inquiry into the Juukan Gorge incident made several recommendations to overhaul legislation – one of which was a moratorium on Section 18 applications. This was rejected by Western Australia's Aboriginal Affairs Minister Ben Wyatt, the man responsible for approving Section 18 applications. He said a moratorium is "not a practical solution", but that he expects companies to have engaged with traditional owners before applying.
But for as long as Section 18 approvals exist, they continue to remove the criminality from destroying sacred and historically significant sites. It might come at the cost of leaving some metals in the ground, but the human cost of destroying entire swathes of cultural heritage should be held in much higher regard.
Australia should revamp its laws around Indigenous heritage and protection, or mining risks becoming an activity inflicted on Indigenous communities rather than conducted with them.
// Main image: Coober Pedy, Australia - July 06, 2020: The Blower, Opal mining shaft clearing truck as an iconic tourist landmark. Welcome to Coober Pedy town entry road sign. Credit: Mastersky / Shutterstock.com