Sponsored by Boltstress Ultrasonics
Eliminating un-planned shutdowns & Reducing planned shutdown durations.
Over 30 years' experience in bolting solutions has given rise to a knowledge base creating a safer more efficient Mining workplace. The two key factors are Ultrasonic Bolt Tension Measurement & Joint Analysis Management.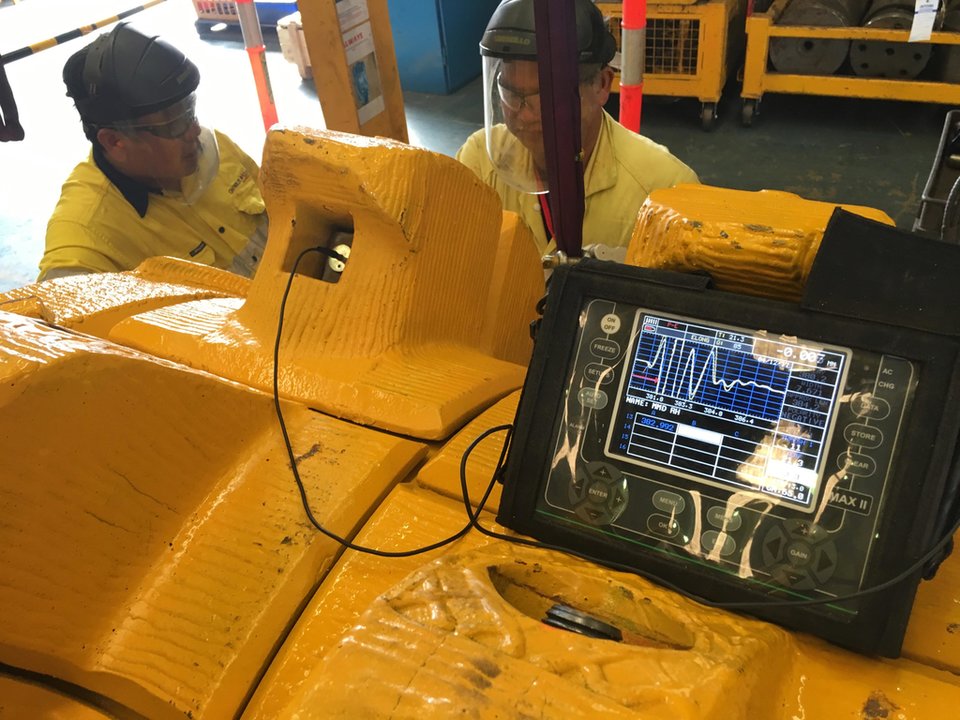 I
n 1991 Trevor Robinson, the proprietor of Boltstress Ultrasonics, entered the world of Ultrasonic Bolt Tension Monitoring. Emigrating in 1996 he quickly realised that the Australian /mining Industry had several bolting challenges that could be solved. In 2004 he established Boltstress Ultrasonics, working primarily with Grinding Mill Critical Fasteners.
Following 3 years of close cooperation Boltstress Ultrasonics Pty. Ltd & Norbar Torque Tools Pty. combined their strengths to become the Norbar Technical Services Division in January 2014.
This unique partnership combines the best practice of both companies. Boltstress Ultrasonics has over 30 years of field experience in ultrasonic tension measurement. Norbar, with over 80 years of experience, is the market leader in the field of Torque.

The key success came from consulting with clients to prevent bolted joint failures and implementing corrective actions that also reduce assembly and shutdown durations.
Boltstress have been particularly active in the mining industry, having completed the structural bolting of 68 of the world's largest mills. In addition to this, we maintain the integrity of over 100 mills using our annual health check.
In recent years many clients have benefitted from our work on mill liner bolting. In a nutshell we eliminate both all liner bolt failures and the need to retorque 24 hours after the original reline.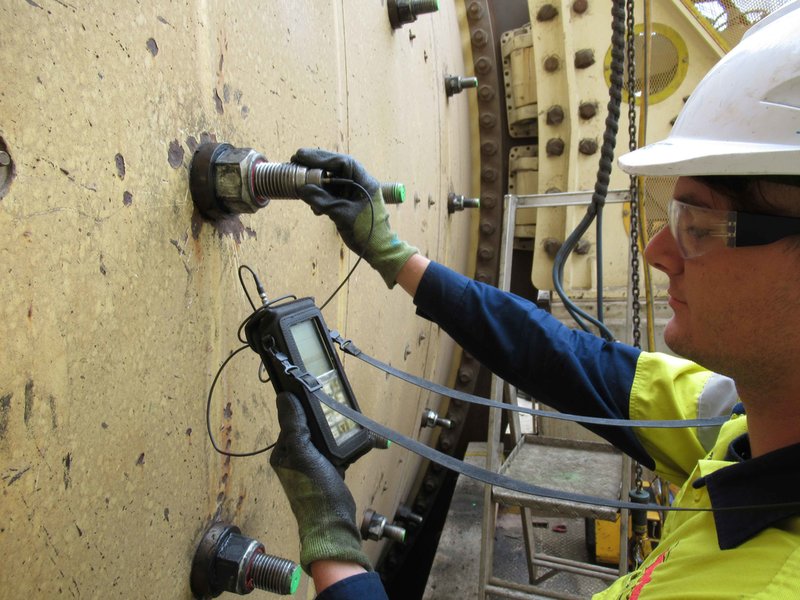 Now Boltstress and Norbar service a wide range of applications including:
Mining – Car Dumpers, Mills, Liner Bolting, Crushers, Vibrating Screens, Sizers,
Slew Ring Bearings – Stackers, Re-claimers, Mobile Plant, Ship Loaders
Power Generation – Steam Valves, Turbine Half Joints, Couplings
Construction – Structural Beams, Bridge Supports, Ferris wheel hubs, Silo's
Transport – Rail Tracks, Wheel Nuts
Our goal is to be recognised as the prime provider of solutions to the more challenging of bolted joint applications in the world.
With the latest in monitoring equipment and the technical back-up only available through years of "on the job" experience, Boltstress Ultrasonics can ensure bolted joint integrity for the most critical parts of your operation.
Client Portfolio
Most of the world's major industrial businesses have used our products and services including (but certainly not limited to): -
ALCOA
BHP
CITIC HMC
FL SMIDTH
GLENCORE
METSO MINERALS
NEWCREST
NIIGATA DIESELS
POWERGEN UK
SANOYAS
S.K.F.
TRONOX
ANGLO ASHANTI
BP
CONOCO PHILLIPS
FORD MOTORS
I.G.O.
MODEC
NEWMONT
NUCLEAR UK
RIO TINTO
SAUBER RACING
SIEMENS
VALE
AGINCOURT
BRADKEN
CSBP
GE ENERGY
LYCOPODIUM
MOLYCORP
NISSAN
PERKINS DIESELS
ROY HILL
SHELL
SOUTH 32
WESTINGHOUSE
BARRICK GOLD
BRITISH NUCLEAR
EVOLUTION
GOLDFIELDS
MERCEDES BENZ
MONADELPHOUS
NORTHERN STAR
PERTH ARENA
SANDVIK
SINO IRON
SYDNEY HARBOUR BRIDGE
Contact information